Gamma Bracing GBF Frame Bracing Values
The performance and construction of the Gamma Bracing Systems is detailed in Table 1. The values for wind and earthquake bracing ratings are obtained from testing and evaluation that has been carried out in accordance with NZS3604:2011 and P21[2010] and evaluation procedures.

System Summary Table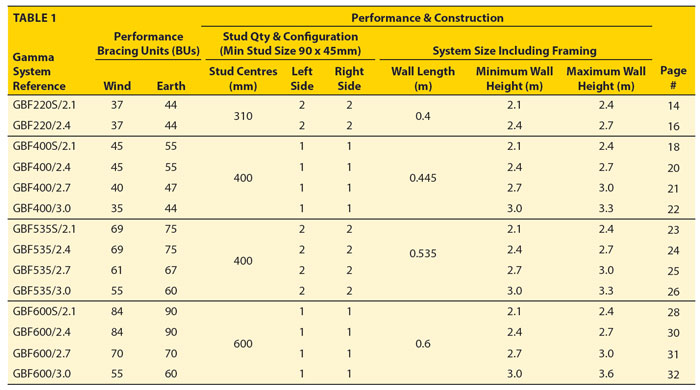 COMBINATIONS OF GBF TYPES - TYPICAL SYSTEMS

OR ANY OTHER COMBINATION TO MEET DESIRED DESIGN AND BRACING REQUIRED.